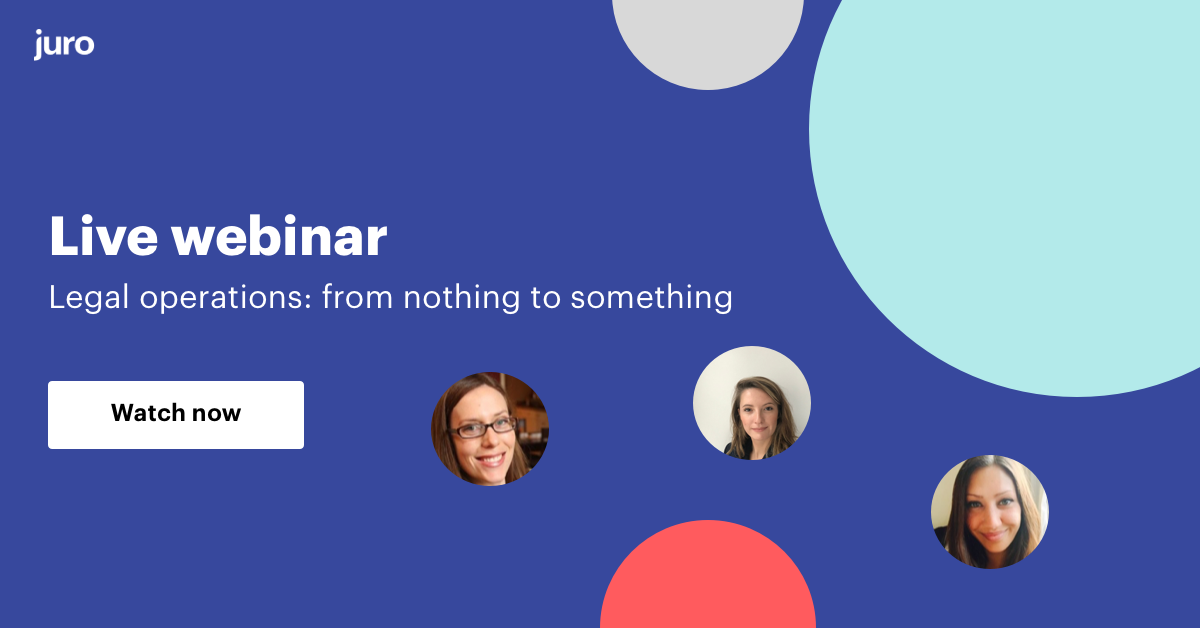 When resources are tight, what first steps can you take to optimise legal operations?
This live webinar featured a panel of legal operations experts in conversation with Richard Mabey, CEO at Juro. They were:
Amy Jacoby: Legal Operations Manager at Spotify
Holly Manvell: Deputy Company Secretary & Head of Legal Operations at Trainline
Natalie Salunke: Vice President & Head of Legal - Europe at FLEETCOR
What was covered:
Communications: three ways to reduce your email burden

Data analytics: if you can only monitor one number, what should it be?
Organizational design: you're hiring the second lawyer in your company. What skillset should you look for?
Technology & process support: what tech hacks can you do with the office software you already have?
Cross-functional alignment: who's the one ally elsewhere in the business you should focus on aligning with?
Vendor management: what's the single most valuable behavioural change you should ask from your external counsel?
Financial management: if you're the only in-house lawyer and you only have time to build one spreadsheet, what should it be?
Just launched: legal operations eBook
Practical advice on how to make legal ops work for your company
Legal operations is so important, we've written an eBook on how to make it work for your company right now, with experts offering their advice and experience of the key competencies. For your free copy, download the eBook below today.